After installing the plugin, it automatically registers itself in Autodesk 3ds Max, and adds the new top level menu SimLab Soft with PDF Exporter sub menu. Users will be able to export 3D PDF files by clicking SimLab Soft -> PDF Exporter -> Export PDF File.
The DWF Publish Options dialog will appear, click Ok for the PDF Export window to open.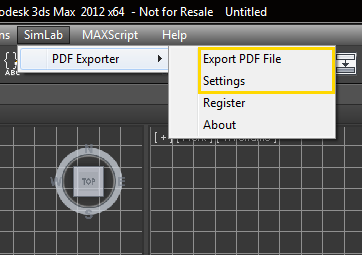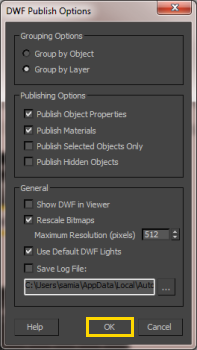 To start experimenting with the plugins features the user needs to register a license (trial or professional). For a step by step instructions on how to register a license please, click here.
Before exporting a user will need to choose the PDF Settings, from the plugin's sub menu. For more details about SimLab 3D PDF Settings, please click here.