Multiple Scenes & Cameras
Select between multiple scenes (3D and 2D) and cameras to be exported and embedded within the pdf file.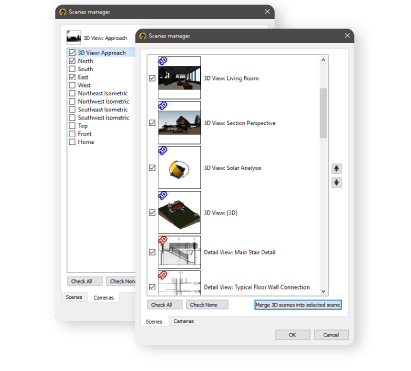 Template Designer
Use SimLab's Temlpate Designer for designing your own taste of templates of pdf pages to embeded your 3D views inside them.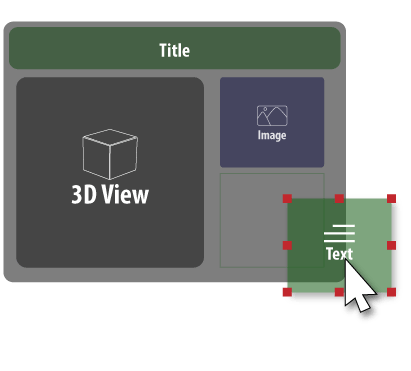 Merge PDF
You can merge multiple 3d pdf files together, and you can merge normal pdf files with 3d pdf files as well.