1. Save all the models you want as a .vrpackege into the same folder in your device as shown in the screenshot below: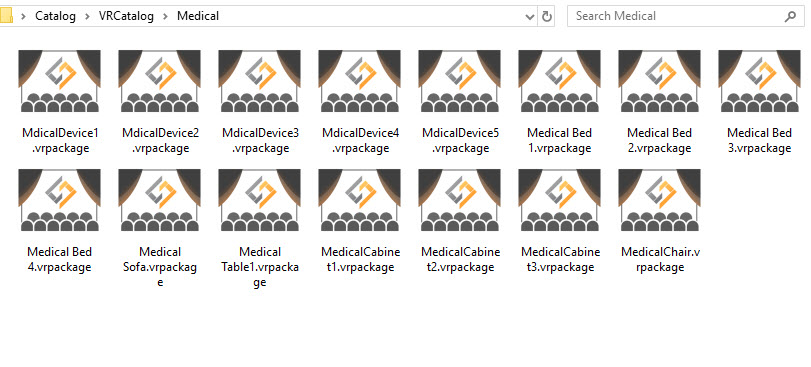 2. Create a preview image (PNG) for your catalog to display it into the catalog menu in the VR Viewer, We recommend to create a square image with size 256x256 px.
3. Now the all models (as .vrpackege) into the same folder and the preview image is ready, go to the VR Catalog from the VR Catalog menu, the Dialog below will appear: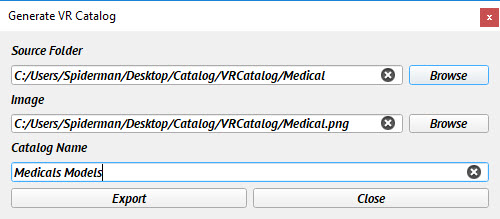 4. In this dialog above, select the folder which is include the all .vrpackeg models ware created by the step 1 into the Source Folder field, and select the Preview Image (PNG) which create it in the Step 2 into the Image field, finally enter the name for this catalog into the Catalog Name field, then press Export, the new file ".vrcatalog" will created in the same folder where the .vrpackege models saved.
5. Go to the Environment Properties by click on the environment text from the object Tree.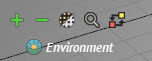 6. In the Environment Properties, go to the Catalogs title and select Add From File (The folder icon) then select the .vrcatalog which created in the step 4 and press Open, the file location will appear in the filed below.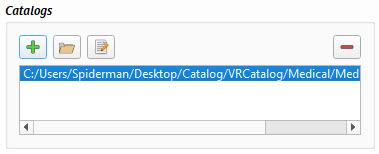 Or you can upload the .vrcatalog file online on your website and Add the URL link for it into the filed by press the green plus icon.

7. Now the all models will appear into the Catalog menu in the VR Viewer, just one click on the model to insert it into the scene.