Getting Started with SimLab VR Collaboration
Simple steps will help you in starting your first FREE interactive VR collaboration experience
Download and install the free SimLab VR Viewer
SimLab VR Viewer enables you to manage your VR experiences, run them, invite others for a VR collaboration, or share VR models with them.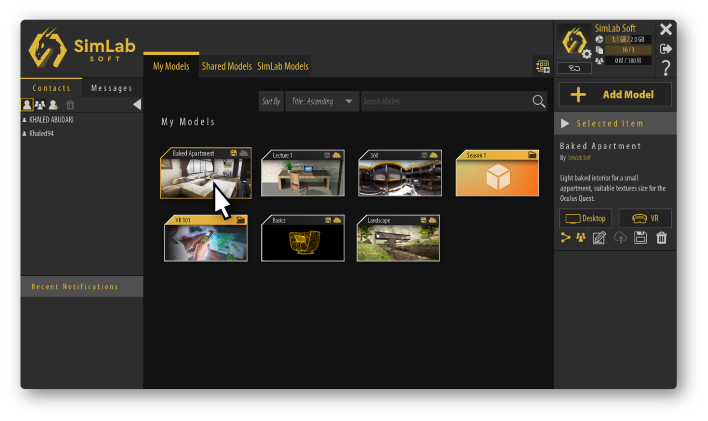 SimLab Account
Creating a SimLab account is entirely free and gives access to all of SImLab services. It can be made on any of our products. Let's open the SImLab VR Viewer we just installed and create one.

Choosing a VR Experience.
SimLab Soft offers a large set of VR experiences available and ready to be used in a VR Collaboration environment for free, you can find those models under SimLab Models Tab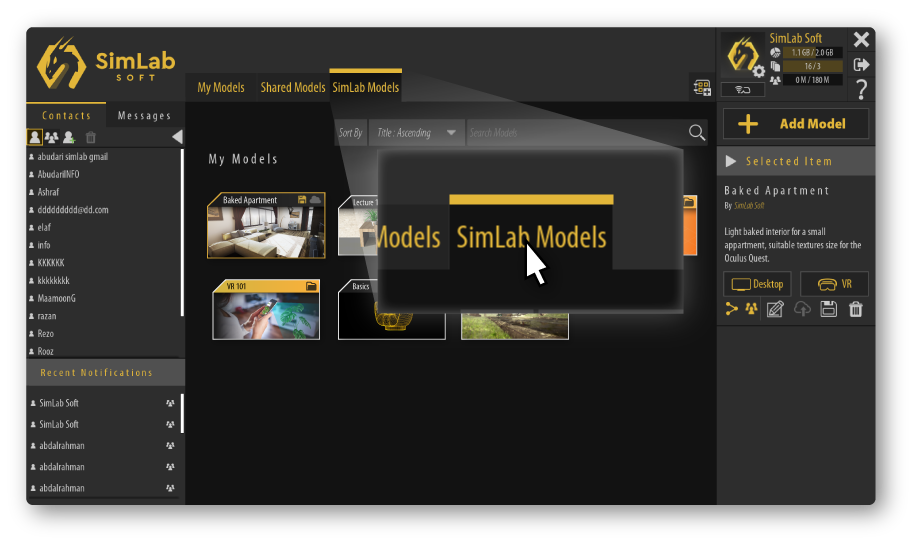 Creating Your Own VR Experience
Use SimLab VR Studio to create the interactive 3D VR experiences of your dreams, you have access to hundreds of thousands of 3D/VR assets, and you can easily build a scene and create connections and interactions between all scene elements and events. GET SimLab VR Studio Now
Inviting Contacts and Creating a VR Collaboration Lobby
When selecting a model you will be able to invite people from your contact list, like as shown in the following video.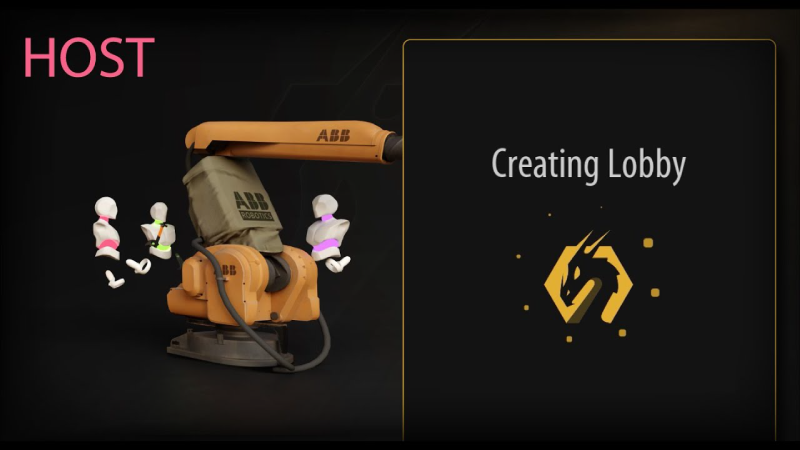 Link Invitation
In addition to selecting contacts to invite them, you can generate a link that will open the session directly and guide the user to install the VR Viewer if he doesn't have it already Watch Tutoriaol.

Starting and Running the Experience
Once you have all the participants ready in the lobby, you shall start the experience, then you can all walk and interact simultaneously in the scene, as a host you will have extra options in the VR menu where you can control mics, disable and enable interactions, and more.