Real estate and architecture design are one thing that affects our daily lives. A better place and a healthy environment bring more happiness and comfort to the people. Usually, we don't notice that the place we are living in is very important for our peace of mind, We care more about drastic and impulsive changes in your life and we just get used where we are living. Architects are always challenging themselves to give a modern, smart and healthy environment for us to live in. Constructing a large compound costs a lot of money, efforts and time so it has to be studied well before that.
In this project, SimLab Composer was used In order to study the design prior to the construction and mimic a real-life experience. many visualizations techniques were used to give the most realistic feedback and testing for the project.



First thing is Importing the model into SimLab Composer, SimLab Composer supports all needed file formats for whatever the software the project was designed by.

The second step is completing the scene for visualization, SimLab Composer has many optimized libraries of 3d models, materials, IES lights and environment pre-sets that can be easily used for a very fast and proper scene preparation 
We started by applying high-quality materials to different objects so it gives very realistic outputs to reflect real life visions, All that we had to do is drag and drop from the materials library to our objects and surfaces.
we also used the model's library to import trees, benches street lamps and more objects to fill empty spaces in the scene.

>Learn more about Scene Building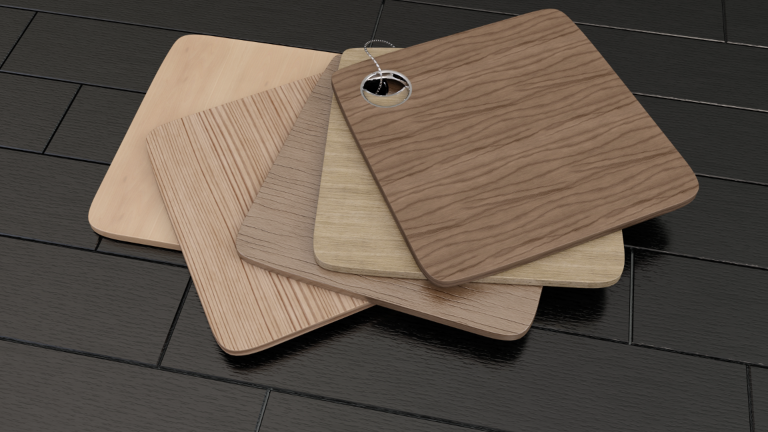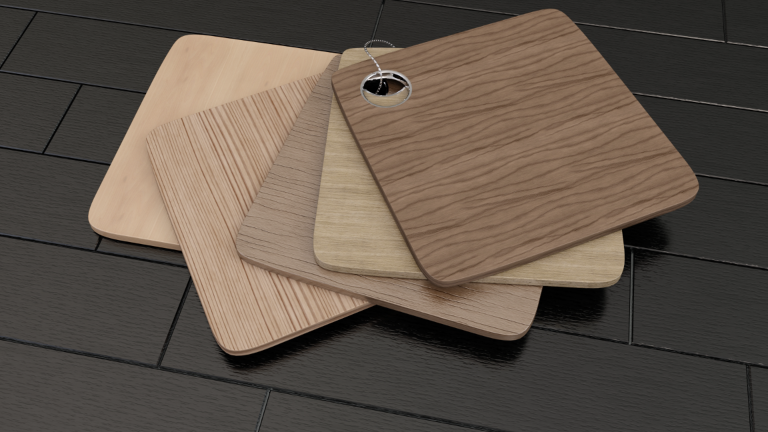 Rendering is the first and most straight forward thing to do for showing up the project, Some realistic pictures rendered using SimLab Composer to put the life in the design, Also a short video have been rendered to increase the potential for the whole project.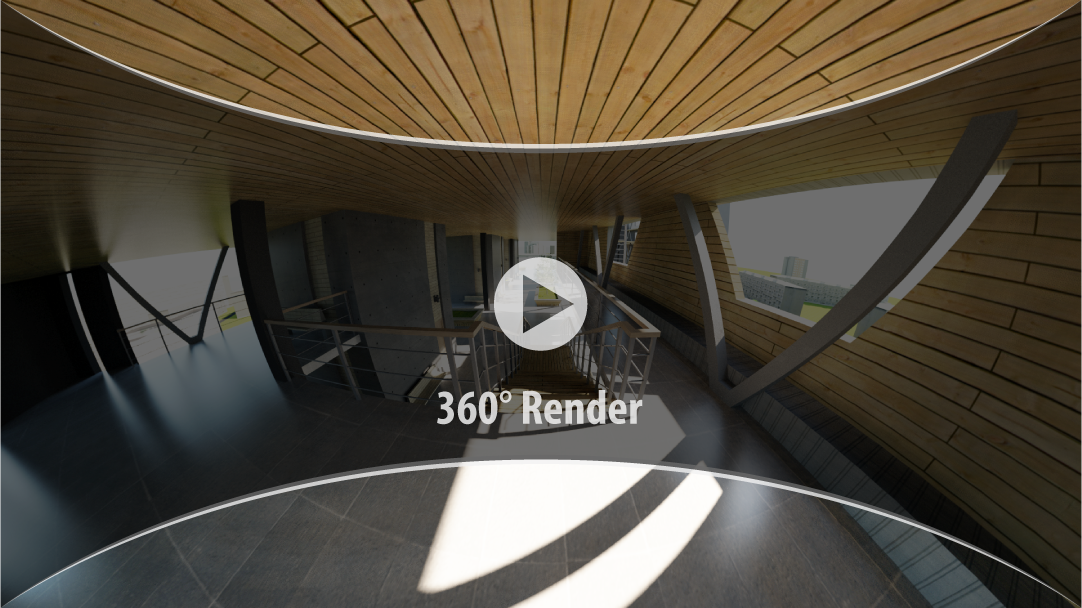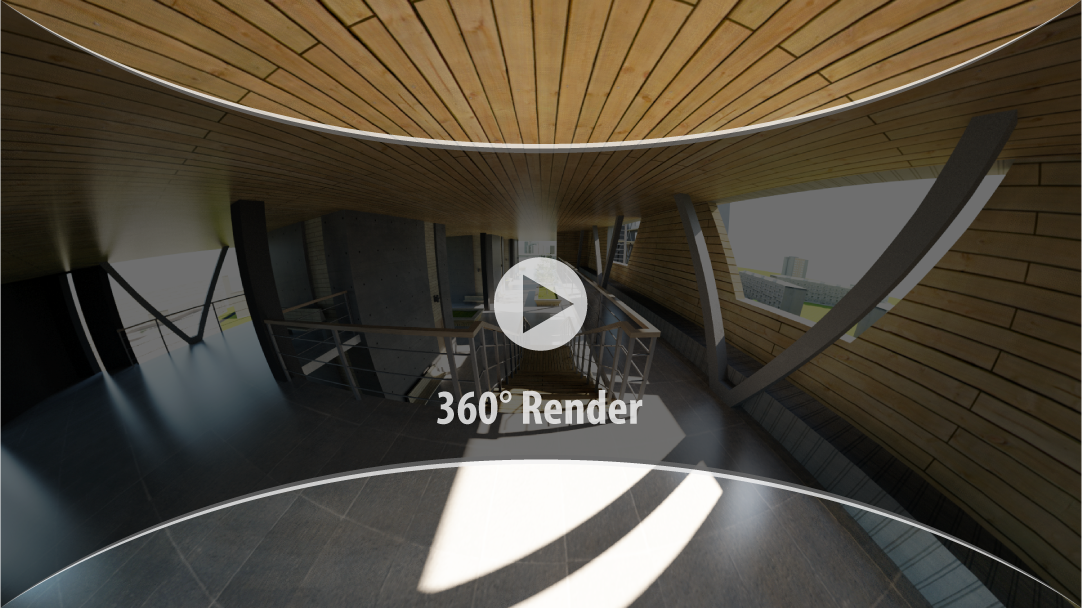 360 Rendering is a very useful technology for mimicking the feel of standing in specific spots of the design however with SimLab Composer's 360 Grid Technology a further realistic experience can be acheived, multiple 360 renders were created in a dynamic view where the user can move between the different 360s from one to another.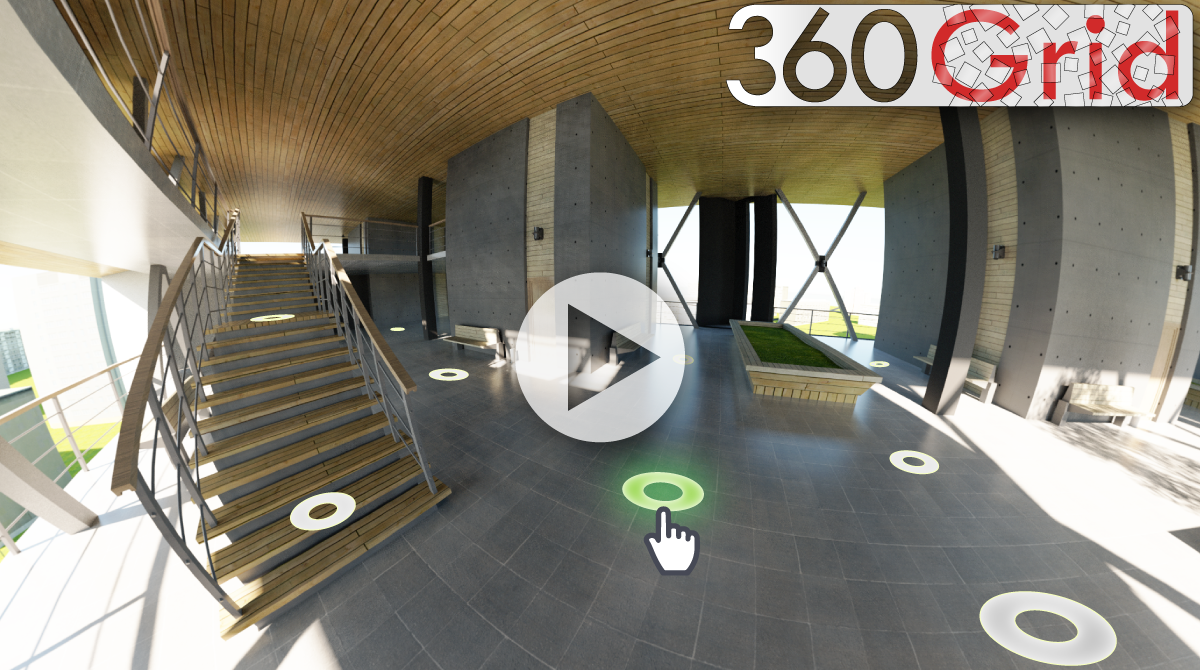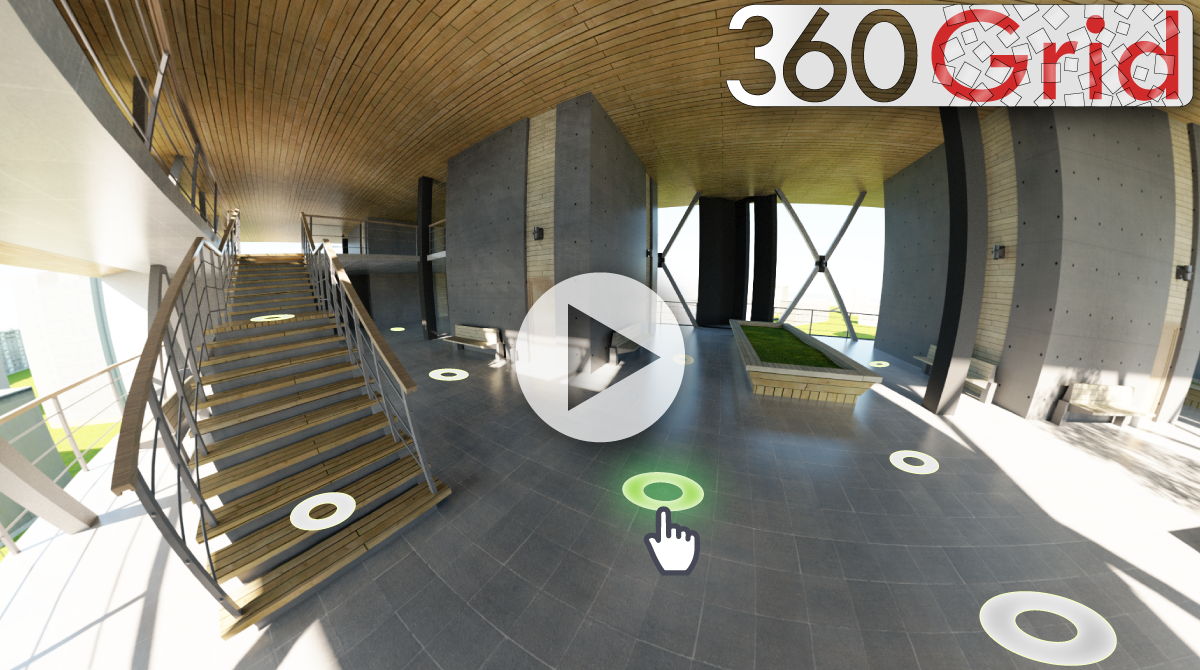 These 360 grids can be exported as (.html) files which can be uploaded and viewed on websites or as (.vrpackage) files which can be opened with SimLab's Free VR Viewer.

The last step is creating VR Scene for the project that takes the viewer into a real-life experience that gives an ultimate feeling for spaces, distances and visibilities.
The scene can easily be optimized using SimLab's free VR Viewer. It provides all needed tools as materials editor, environment and HDR tools, different navigation options, dynamic notes system, VR 3D catalogs and much more.