Composer
Simulation
Execute physical and mechanical simulations on your models, convert them into animations, and utilize them on 3D/VR visualization.
What is SimLab Simulation Workbench
SimLab Simulation workbench gives you all the tools needed to simulate mechanical and physical properties for your models, you can do all that you need from adding collisions, defining forces, creating joints and links, plot results, and more.

Why SimLab Simulation?

Files Support
More than 25 3D files are supported for import including mechanical formats such as Solid Works, SolidEdge, creo, Parasolid, Acis, and more. Supported Formats
Easy Steps
Creating Solids, joints, and forces is a relatively easy and straightforward process that doesn't take a lot to learn.
Smart Tools
Simulations can be converted into different shapes that allow limitless usabilities for them.
Multiple Outputs
SImLab simulation can be utilized in various visualization outputs, it can be used for rendering, 3D pdf outputs, WebGL, VR and more.

Features
Control Your Model Structure
Automatically define all of your model solids and parts, or manually define any of their attributes and physical properties.
Links and Joints
Build your mechanical model, and create advanced mechanical linking using the complete set of the available basic joints.
Forces and Power
Apply mechanical forces and torques on your mechanical parts or specific points on them. add springs that absorb energy as well. Control the magnitude of forces through custom functions, polynomial equations, sinusoidal, constant magnitudes, and more.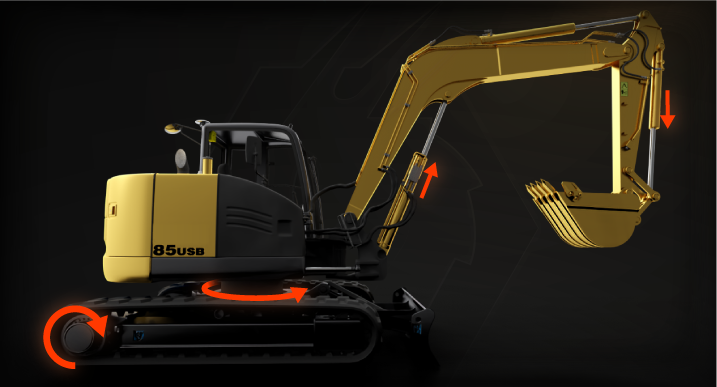 Convert to Animations
You can convert simulations into animations and animation sequences, which can be utilized in all types of outputs such as rendering, VR interactions, 3D PDF and more.
Interactive Link
You can connect and map a controller to control specific forces and physical properties during the simulation to affect and interact with the scene during the simulation and on VR.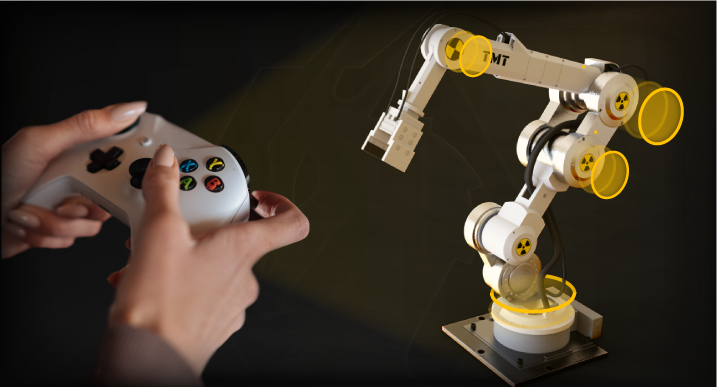 Plots
Customizable graphs and plots that read all of your scene's physical properties like speed, acceleration, position, forces, and more.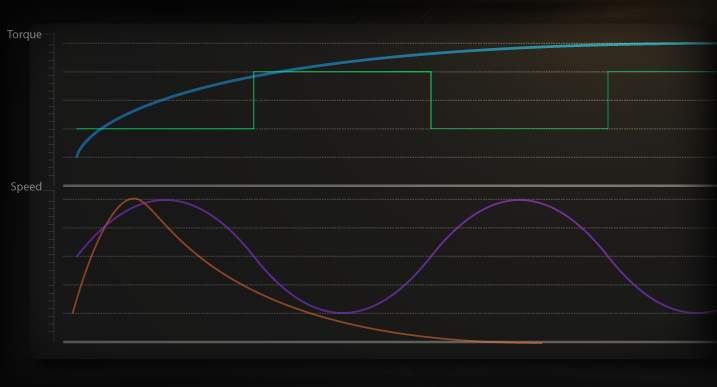 How to?