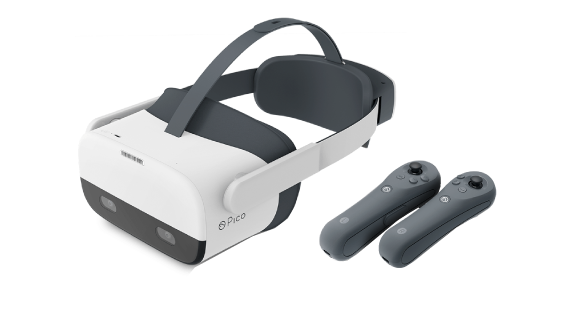 SimLab VR Viewer for
Pico VR
SimLab Soft Free VR Viewer is available for Pico 2, 3 and 4
powerful tools and controls packed in a tidy and neat interface.
Scene Building
Grab objects and arrange them the way you want in the scene. (move, scale, rotate and copy)

Visualized Scene Options
Select between different states and materials of an object through neat visualized options.

Scene Navigation
Place cameras in different places in the scene in order to teleport between them from anywhere in the scene.

Measurement tool
Use the remote to draw lines between any two points in the scene and measure the distance between them.
Sync your VR Scenes
Pair your Pico VR with your SimLab account through the desktop version of SimLab VR Viewer then have all of your VR experiences and their modifications automatically transfers to it.
More information in details can be found here