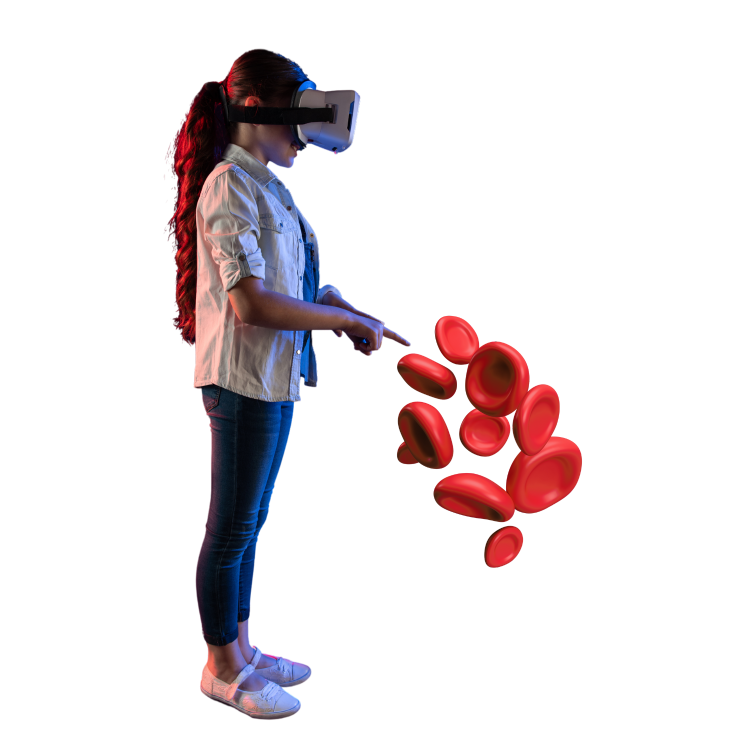 Use Cases
With our cutting-edge VR technology, we offer a new way of learning that completely captivates students and takes their educational journey to new heights.
Visulaizing the human cell and creating quizes to test students
Conducting safe labs to explain Ohm's law to high school students
Seeing and interacting with the details of Human Anatomy
Taking a trip to earth's orbit to learn more about satellites
Taking a field trip to a space station to understand the planetary system
Improving mathematical skills for students through gamification
Dissecting and understanding plantanatomy
Conducting a UN conference on climate change
Taking an interactive class trip to the stone age
Diving into and understanding the atomic structure
WHY VR for Schools?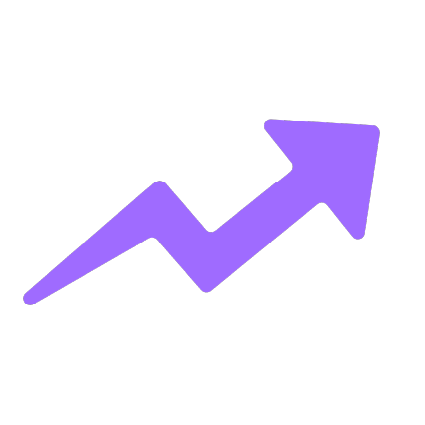 Increase attention and engagement
With immersive experiences, students become active participants in their education, reducing distractions and increasing their focus on the subject matter.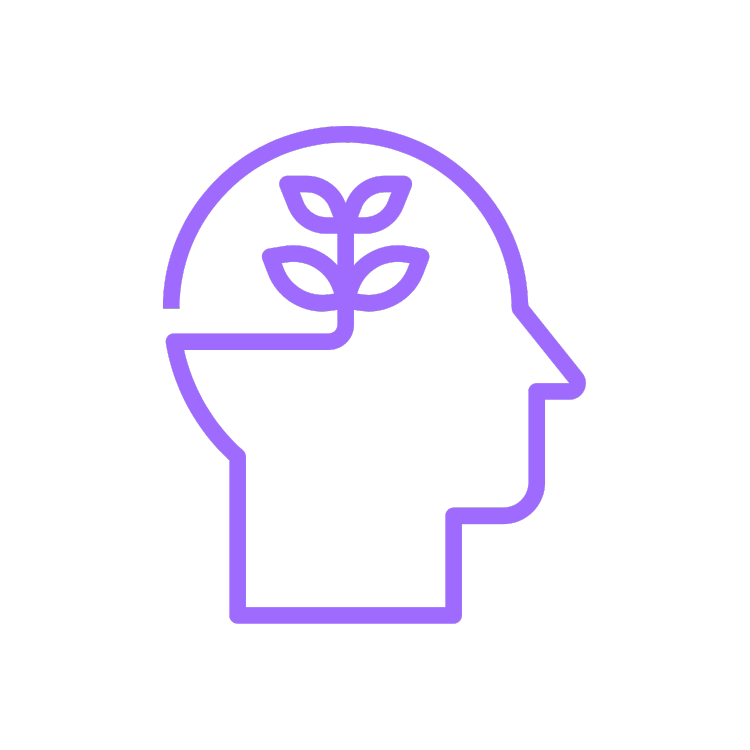 Boost information retention
Studies have shown that virtual reality enhances memory retention by creating vivid and memorable learning experiences. Students learn by doing, leading to better comprehension and long-term retention of information.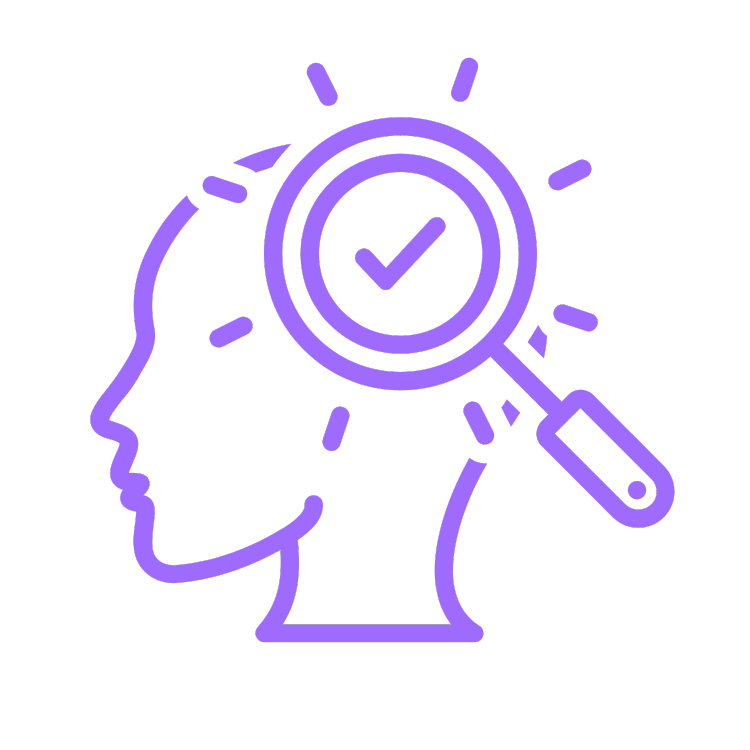 Develop a deeper understanding
VR allows students to explore and interact with complex concepts in a three-dimensional space, providing a deeper understanding that goes beyond traditional textbooks or lectures.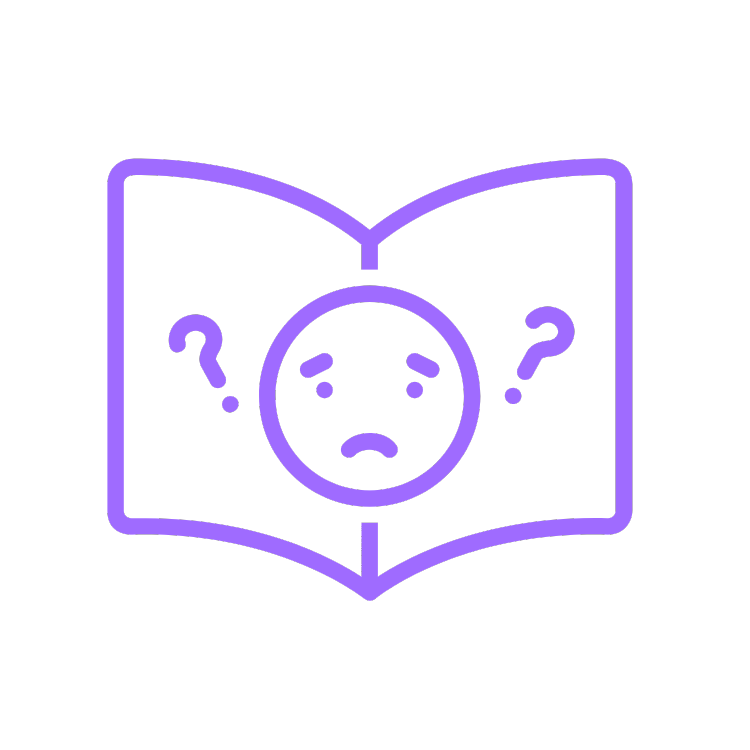 Support students with learning difficulties
VR provides a supportive and inclusive environment for students with learning difficulties. It enables personalized learning experiences and facilitates individualized instruction tailored to each student's needs.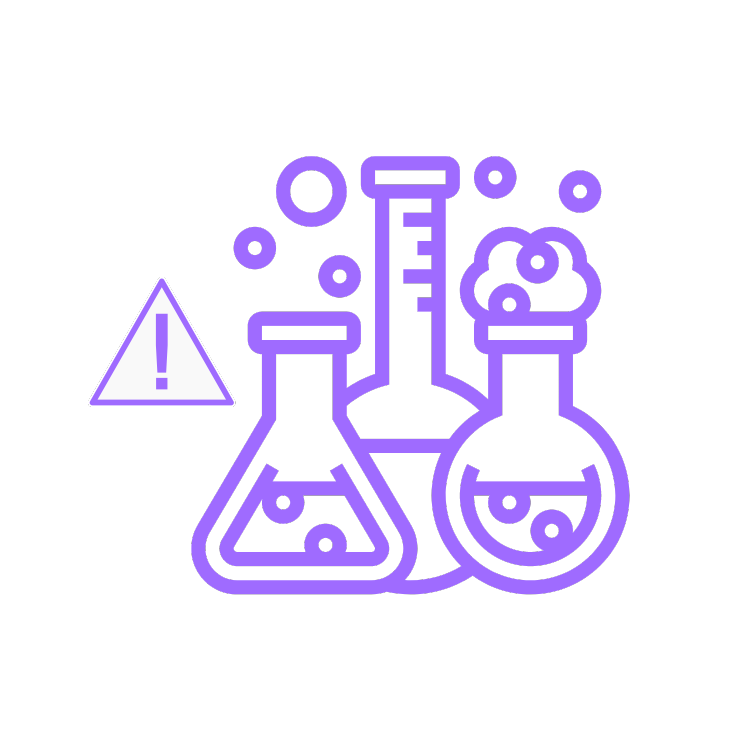 Replace hazardous experiments
Virtual labs provide a safe and cost-effective alternative to traditional laboratory experiments, allowing students to conduct experiments and explore scientific concepts without any risk or additional expenses.
Start unleashing the full potential of VR in your class for free
SimLab is committed to empowering schools by making it's products accessible to forward-thinking teachers across the world
Viewing VR Experiences
Use our Free VR Viewer to access a selection of pre-made and interactive VR experiences tailored to K-12 students, covering a wide range of subjects and topics.You can view our content across various devices such as phones, desktops and most VR sets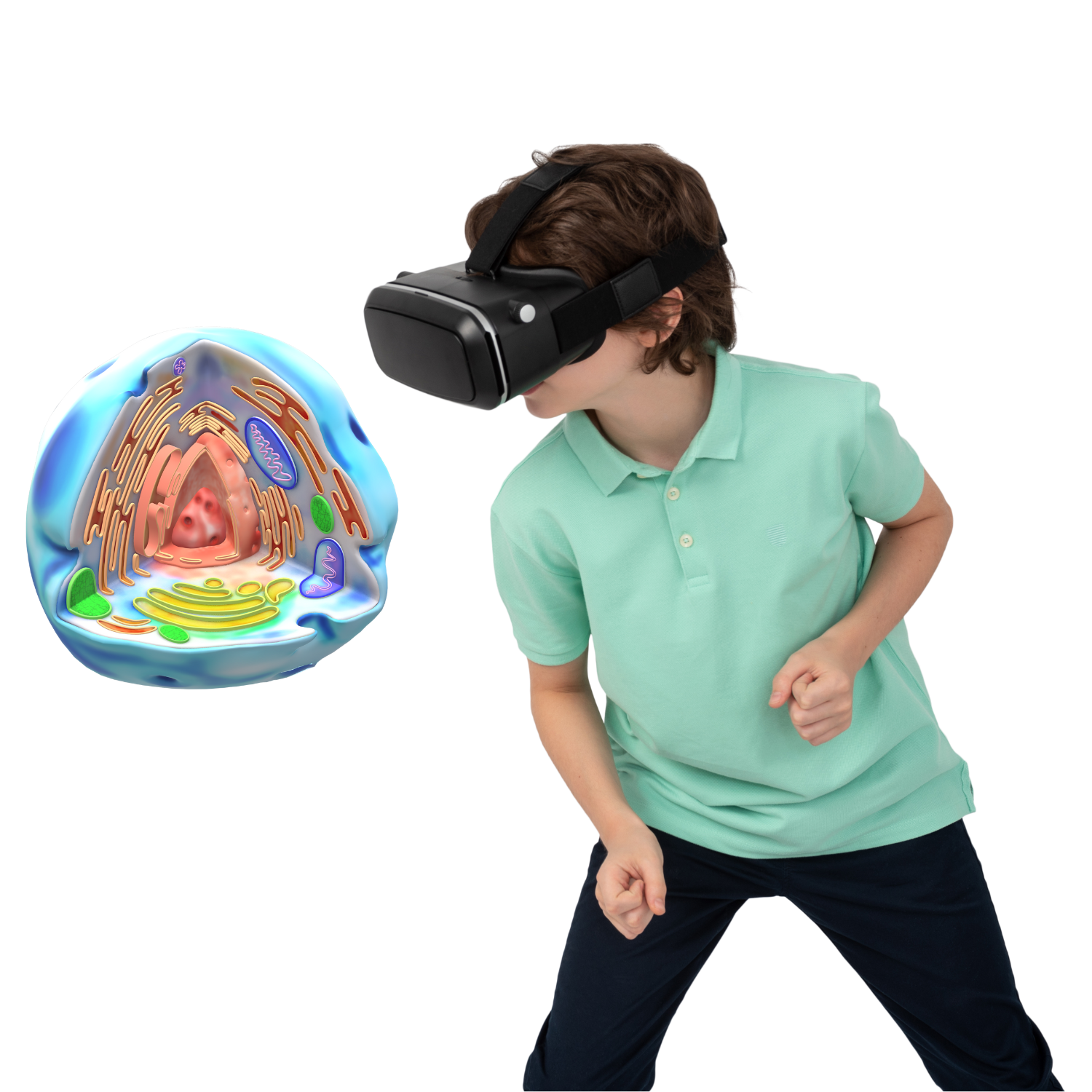 Take it to the next level and teach your students how to create VR experiences
We provide a step-by-step VR creation curriculum for teachers and students. Our user-friendly software allows students to learn quickly and develop valuable skills that will be in high demand in the future, such as content creation and presentation abilities.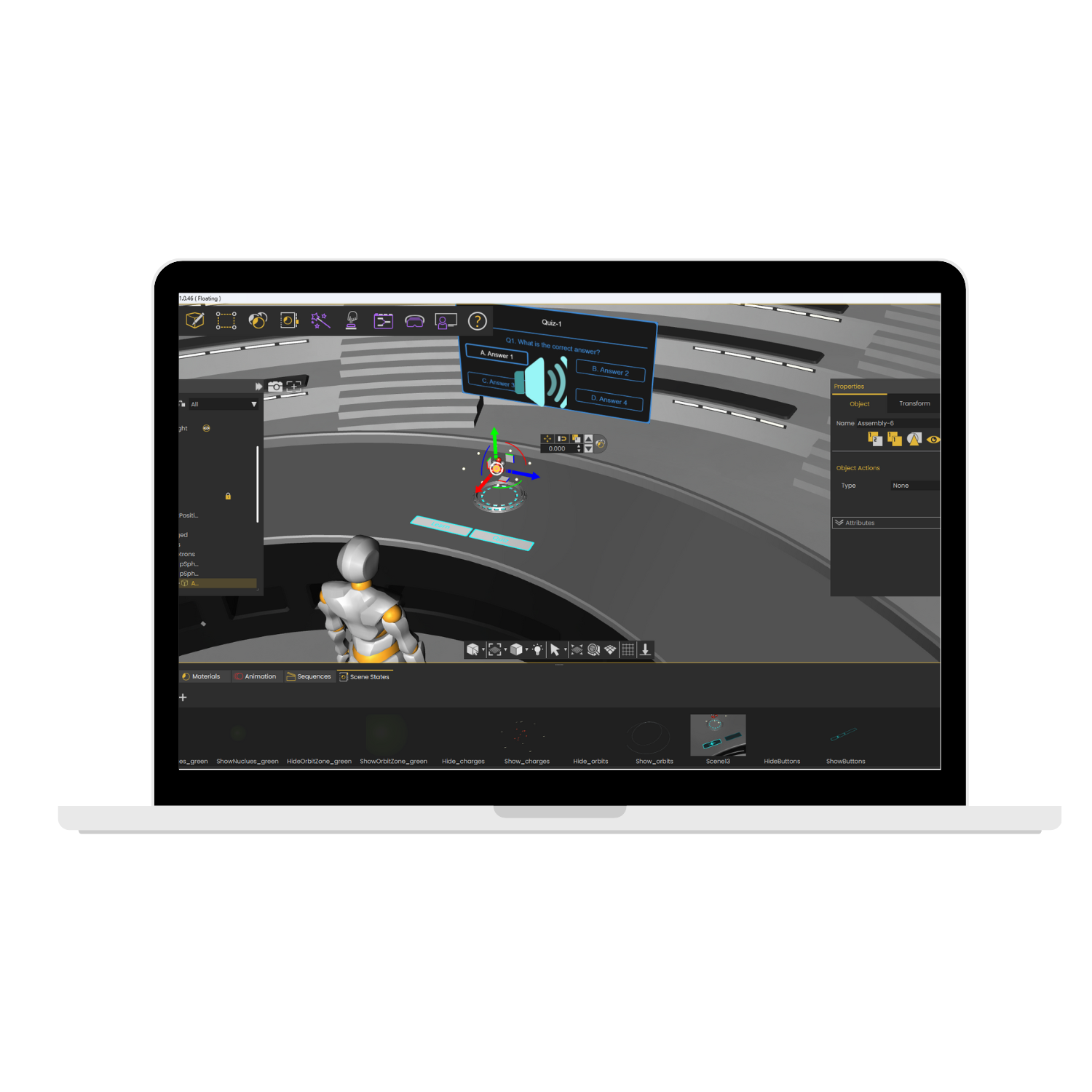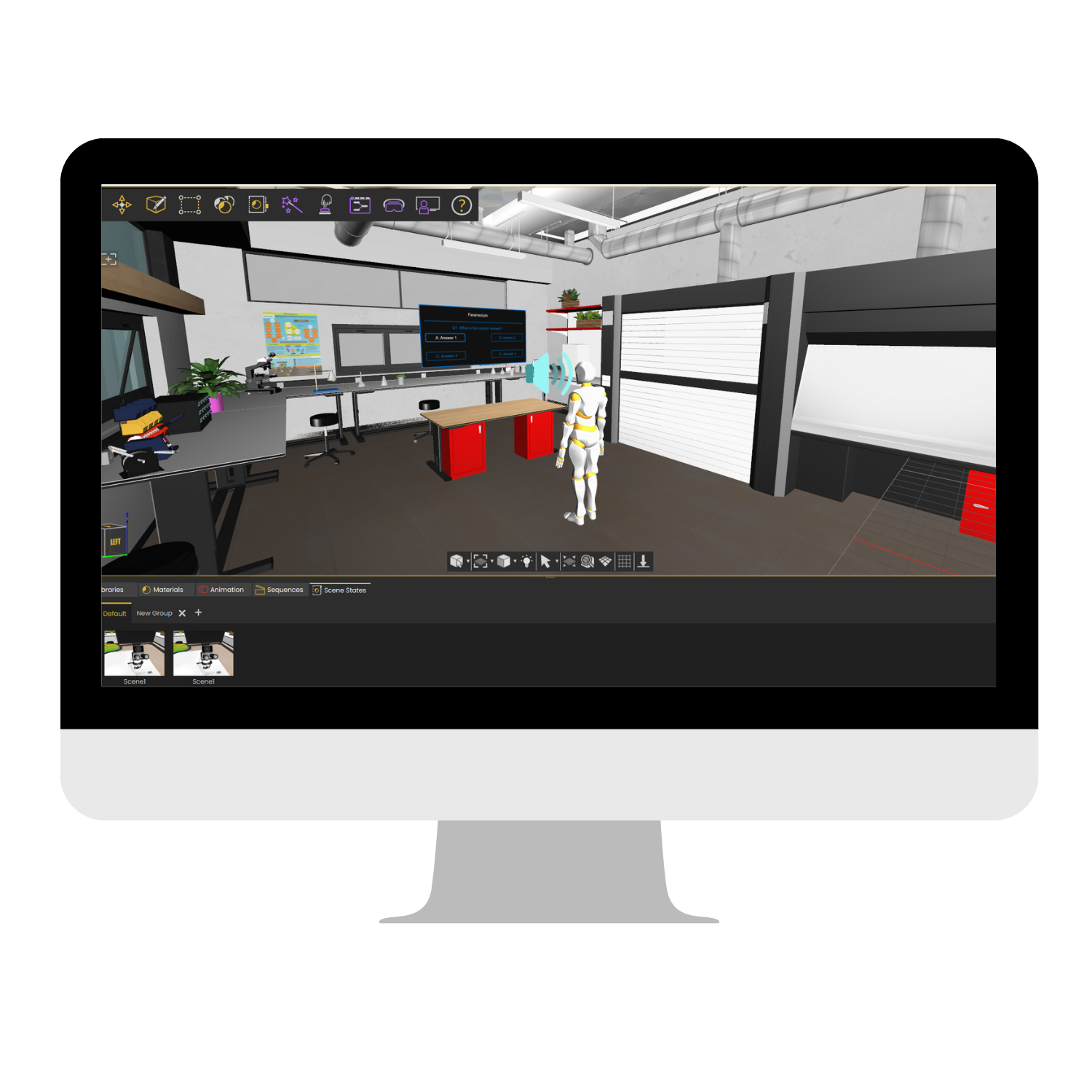 Create your own VR Experiences
Use VR Studio, our no-code and easy-to-use VR creation software to customize your own VR experiences.
A library of easy-to-follow tutorials and training videos for teachers
No design skills required. Access A warehouse ofready to use 3D environments and models.
Create quizzes and intergrate with your LMS
Top-level customer support to help answer all your technical questions
A online community of educators who utilize VR in education to help support and inspire you on your journey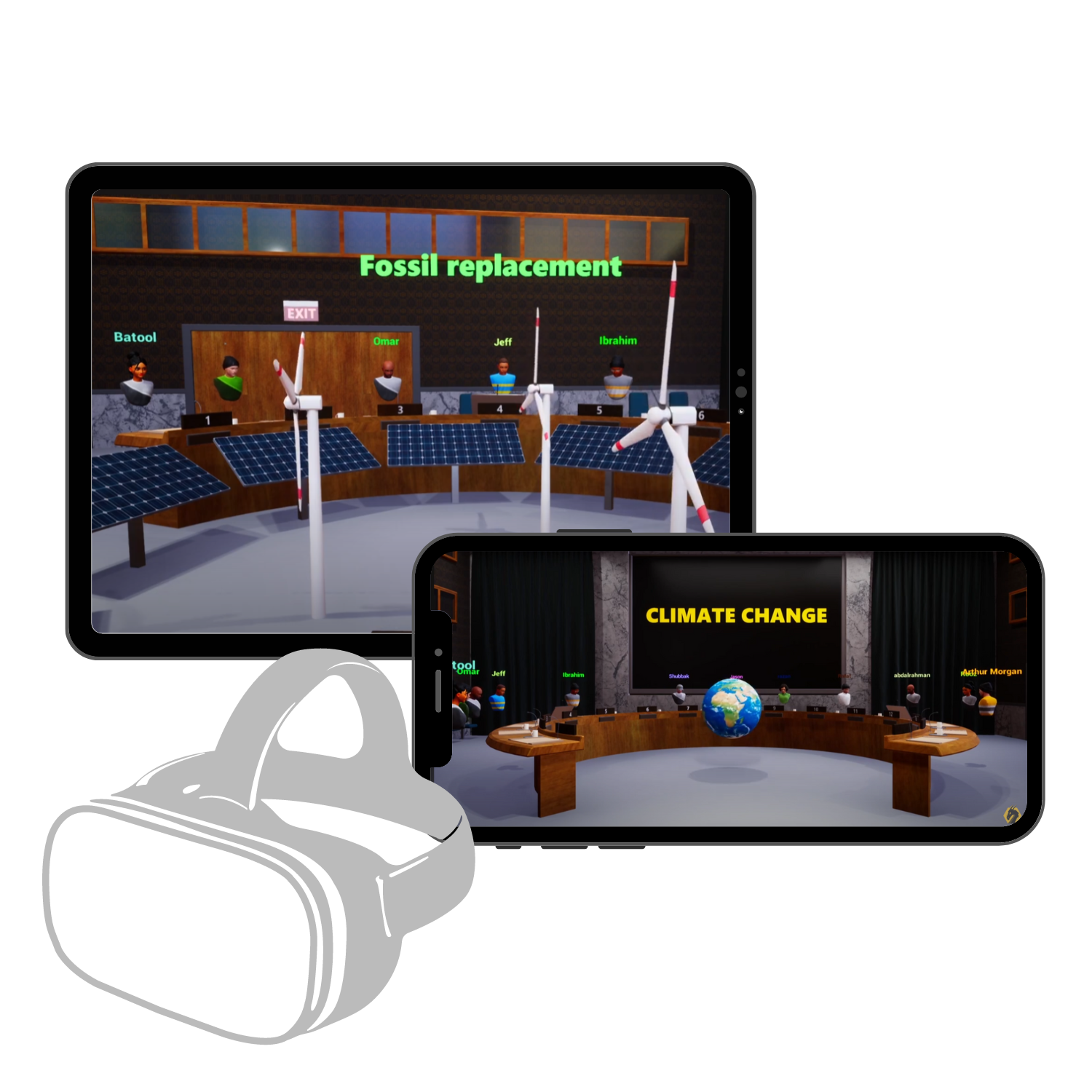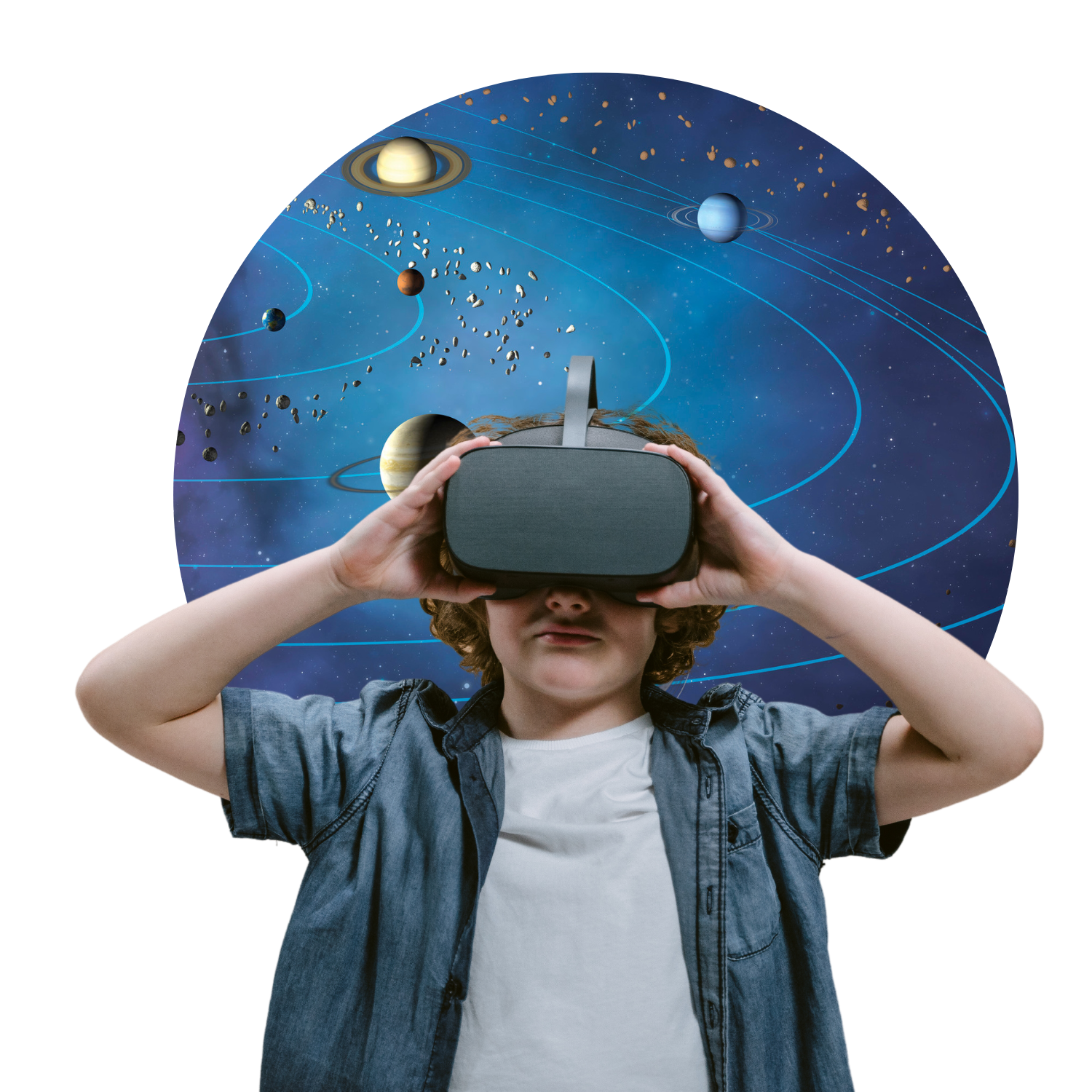 Not ready to create your own VR experiences?

We can help!
Our highly skilled design team is dedicated to assisting you in developing exceptional VR experiences tailored for your students. Entrust us with your imaginative ideas, and together we will craft truly immersive classes that surpass expectations.
At SimLab Soft, we believe that immersive learning experiences have the power to transform education and ignite a life long love for learning. Join us on this educational revolution and let your students discover the limitless possibilities of virtual reality.