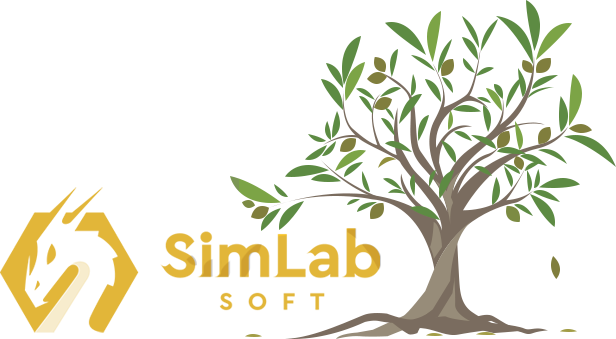 VR Software for Business, Education, and Training
Create - Share - Collaborate
SimLab
Composer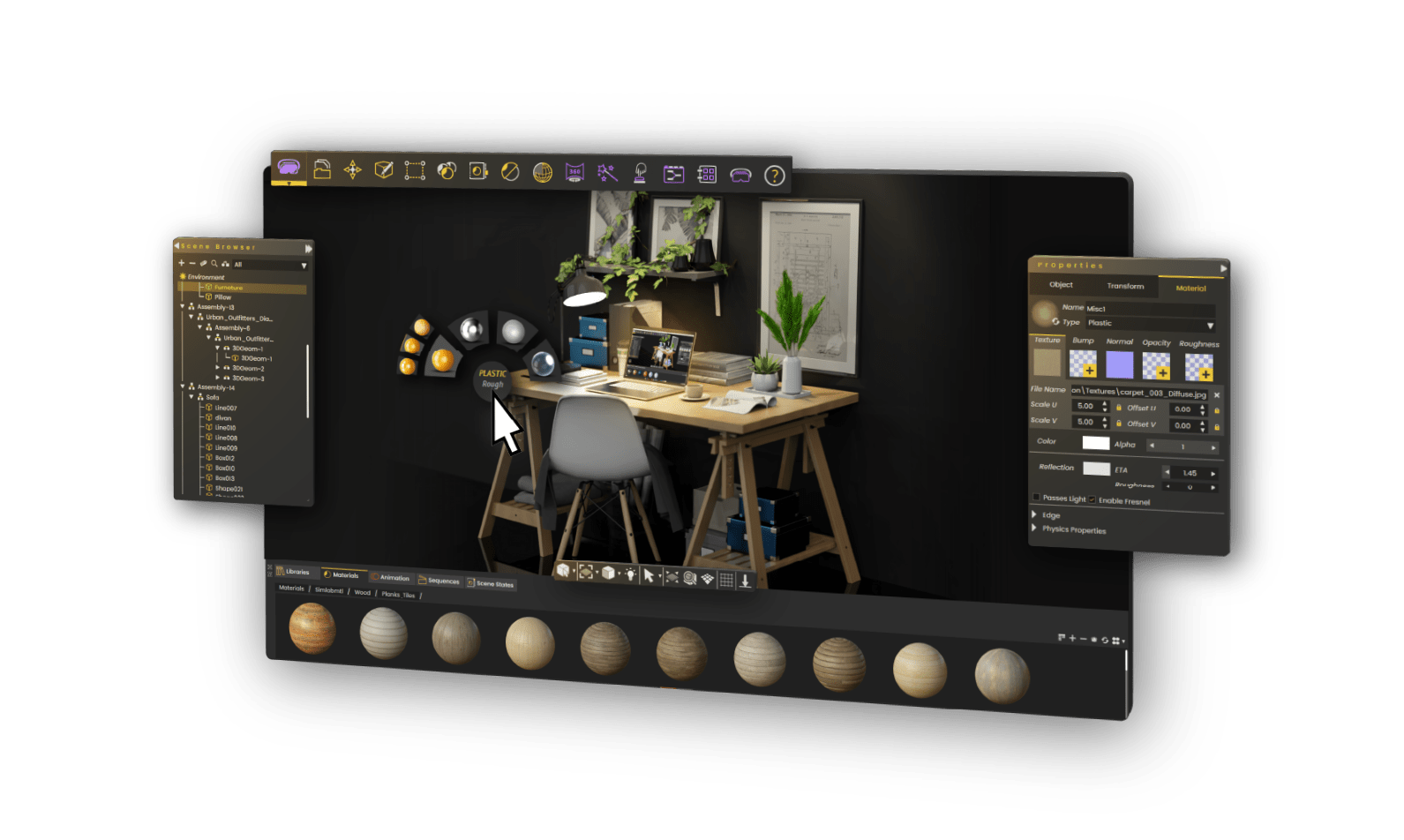 Complete, easy, affordable and feature-rich 3D software enabling you to have all types of interactive 3D outputs with ease.
VR - 3D PDF - Rendering - Automation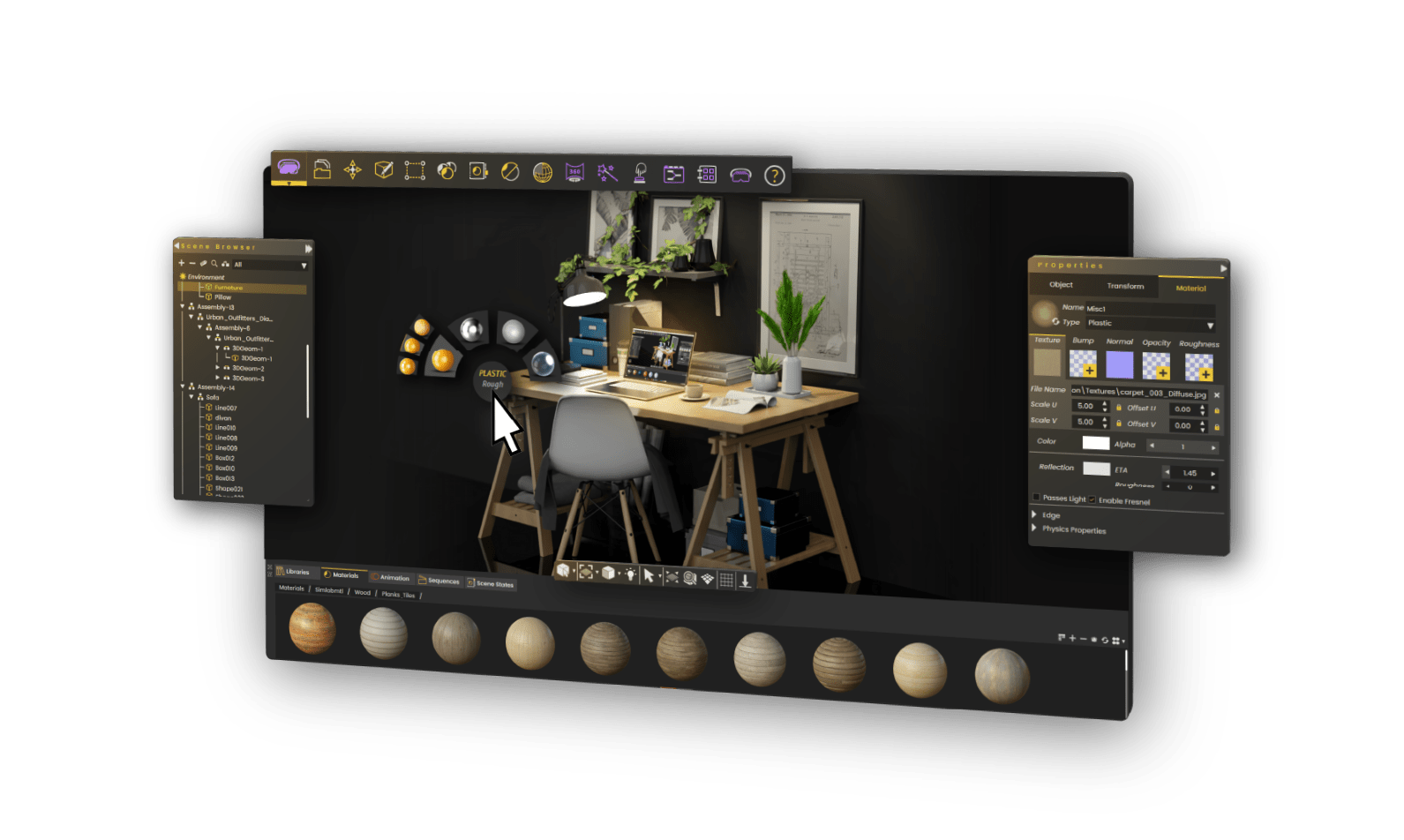 SimLab
Plugins
3D/CAD format conversion from inside your favorite application.

Power up your 3D modeling software with new capabilities using SimLab importers, exporters , and VR plugins.
Choose your 3D application