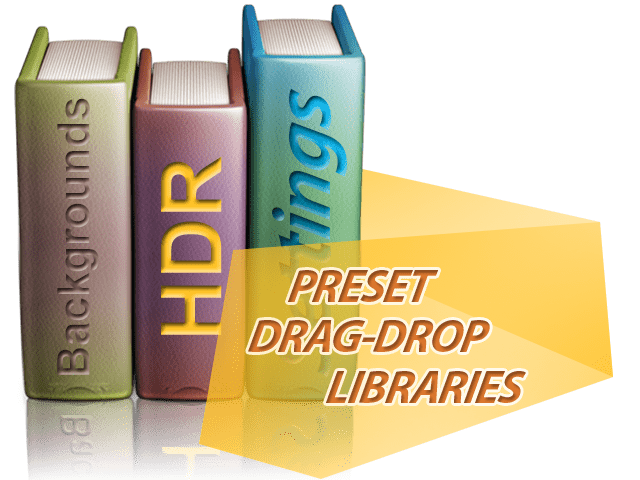 Feature Information
This panel, in the new SimLab Composer interface, will display different libraries depending on the selected workbench / task combination.

These preset libraries are ment to give the user ready to use settings that can just be drag and ropped on the scene.

For example the Render Settings library includes preset parameters for a number of settings. The user can also add his own settings to reuse.


Other features in this release