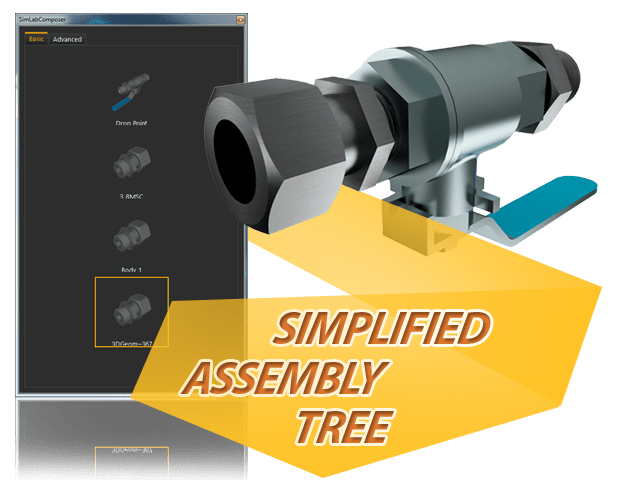 Feature Information
The Object Tree in SimLab Composer new interface has two formats, Basic and Advanced.

The basic tab shows the images for the selected geometry, and all the way up to its top parent. It allows the user to easily select the level to work on.

The advanced tab shows the assembly structure of all assemblies in the scene.


Other features in this release